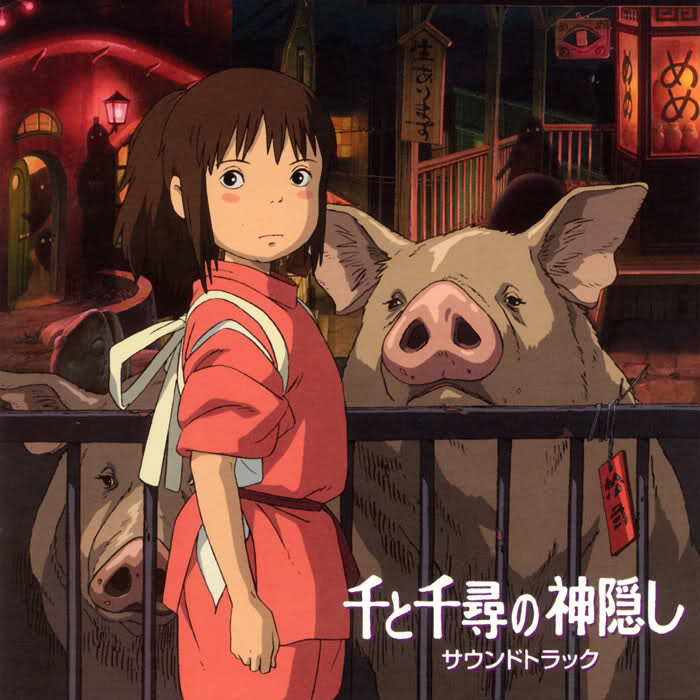 Released
on: 
20th July, 2001
Genre:
 Fantasy, Supernatural, Adventure, Romance
The movie is about a ten years old Chihiro Ogino who is rather disgruntled about shifting to a new place along with her parents. Little did the Ogino family knew what awaits them when they halted near an abandoned amusement park on their way. Chihiro's journey to rescue her parents from a greedy witch and return home begins! 
Accompany Chihiro on her spirited adventure to a bathhouse with mysterious and keen Haku, Head of the Broiler room Kamaji, straight forward charming Lin, an Odd spirit and other unusual characters!  
I enjoyed the supernatural characters and setting of the movie alongside with soundtrack and animation. The storyline wasn't unpredictable but satiating. It had the pinch of romance in it of which I am not personally a fan...
I recommend you to watch this if you are looking for one of different supernatural settings, a good soundtrack and animation, cute little animals, romance and innocence and bravery of a young girl
1.
Spirited Away or Sen to Chihiro no Kamikakushi earned 30.4 billion Yen making it the highest grossing film in Japanese filming history. 
2.
It is said that the movie wasn't scripted before the making. 
3.
The "stink spirit" from the movie is inspired from Miyazaki's experi of cleaning a river. 
There's more to this movie than what meets the eyes.